When the index at left appears on each page, place your mouse on it, scroll to the page you want to visit, and click!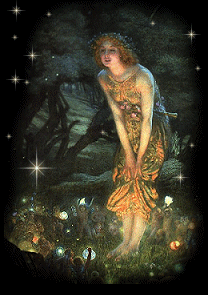 Love In Stitches
Who am I?
I'm a wife, mother, daughter and sister. I'm a medical research assistant - I've gotta pay for my hobbies somehow! I'm a nature lover, avid reader and ardent crafter.
What will you find here?
On these pages you'll see some of the cloth dolls I've made. Cloth doll making is one of my passions! All of the dolls you'll see on these pages are my adaptations of patterns created by talented doll designers from the United States and Australia - one or two are my own designs.
When did my love affair with cloth dolls begin?
I have been sewing for over 25 years - I've made cloth dolls on and off throughout. About two years ago I saw some "Time Out" dolls at a local crafts fair and fell in love with them. I bought a pattern and made a few for a charity auction. In the process I rediscovered how much fun it is to fashion something special from cloth that doesn't need to be washed on a weekly basis, mended (most of the time) or ironed.
Where can I learn more about cloth doll making?
I started searching the internet for more information about cloth dolls and found a whole world of people on-line who have the same desire to create these wonderful little personalities that I do. My links pages will list many of my favorites.
Why love in stitches?"
Because I think when you make something with your hands it's a gift from the heart..."Love In Stitches!"

Now, please get comfortable and browse awhile... Linda
Many of the beautiful graphics on this site are courtesy of...

...if you like them, please click on the link.

Copyright ©2000 Love In Stitches - All rights reserved
All other copyrights are the property of their respective owners.