Leah is my version of Judi Ward's pattern, Whatever, Whatever!" - a teenager with attitude. I took Judi's on-line class at Crafty College and loved it. Judi's patterns are easy to work with and she always gives tons of "extra" doll making tips in her patterns and on-line classes.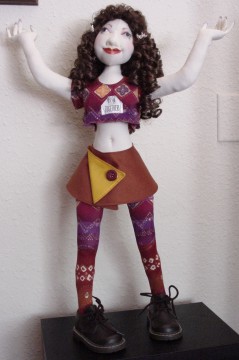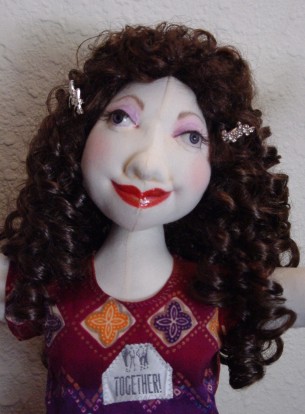 Leah has "set in" eyes, eyelids, and "real" eyelashes as do most of my dolls. Her nose is shaped with polymer clay. She will be going to live with my niece, Leah - a pre-teen with "attitude!"
Another Judi Ward pattern - Andrew Alan Arbuckle. My guy - Andy - is a nature lover out on a stroll with his walking stick, camera and bird-watching guide. I designed all of his clothing including the Aussie style hat. As with most of Judi's dolls this guy is free standing, so I don't know why I posed him in a doll stand!